PARTNERSHIP OPPORTUNITIES
The Summit attracts the "who's who" in energy technology innovation—from top researchers and technologists to investors, influential policymakers, and other key industry decision makers. Summit partners can generate significant brand exposure through exhibit and sponsorship opportunities.

WHO SHOULD PARTNER
eventPower welcomes partners from a variety of industries and organization types, including major industrial firms, professional service providers, R&D laboratories, financial institutions, investors, and others.

Technologies being showcased at the Summit include, but are not limited to the following:
Advanced Fuels
Bioenergy Resources
Building Efficiency
Carbon Capture & Utilization
Control Systems
Electric Machines
Electricity Generation Technologies
Electricity Transmission and Distribution
Energy Storage: Stationary
Energy Storage: Transportation
Fuel Storage & Transport
Industrial Efficiency
Oil & Natural Gas Technologies
Power Electronics
Renewable Power Generation
Thermal Energy Utilization
Vehicle Technologies
Water

PARTNER PROSPECTUS
We have partnership opportunities at a range of levels, from $1,800 to $50,000.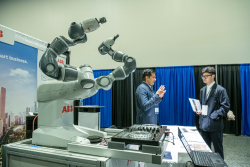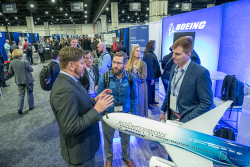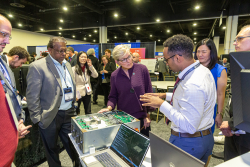 PARTNER RESOURCES
Partners
2023 Summit Partners
2022 Summit Partners
2021 Summit Partners
Showcase Participants
Program Guides
2017 Program Guide
2016 Program Guide
2015 Program Guide
2014 Program Guide
2013 Program Guide
Photos and Videos
SUMMIT INFORMATION
May 22-24, 2024
Gaylord Texan | Dallas, TX
STAY CONNECTED - #ARPAE24

BE THE FIRST TO KNOW